Clogged Filter
Fundamental Concept:

The aircon is producing cold air, but it is not strong enough to reach you. Solution is to improve on the air flow.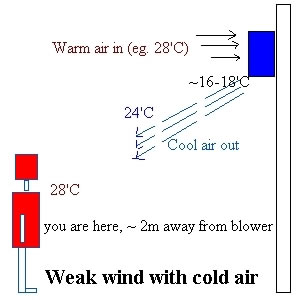 Systematic Troubleshooting (for layman):
Step 1:
Open the aircon lid cover, you wil see 2 pieces(usually) of plastic net filters.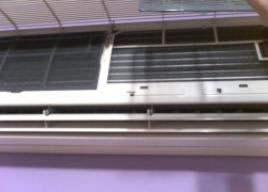 Step 2:

Check if the filters are dirty.
Yes, they are as dirty as the picture above.
No, they are okay.